First ... it's

GIVE AWAY

time!!
But before that, I have to laugh at myself and will tell you so you can laugh at me too. Typically I dress somewhat stylish, business casual at work. I try to have some form of accessory that matches my outfit (hair flower, shoes, or earrings).
Anyway,
this morning I knew that it was going to only get up to 70 but I wanted to wear my really bright red-orange floral tank-top. I have a light long sleeve (gray) that is a pull over that stops right on my waist (so it's meant to be worn with a tank top under). Then I paired it with my dark brown slacks for the "business" addition. Finally, I pulled on a cute, also gray, blazer as a light coat.
I did my typical morning routine, but I was feeling really tired this morning. I get to work, start doing my e-mail routine and then get up to get some water. I pull on my tank top that has folded while I sat, and suddenly LOOK at my outfit. I look at the slightly orange design on my gray pull over, I look at the brown pants, and then my orange print. WHAT WAS I THINKING?! These colors don't go well at all!!! Yeah, okay, orange and brown go .. but paired with gray?!? I felt so stupid and I was literally POWER walking to the places I needed to get to. Water? Power walk to fountain. Pee? Power walk to restroom. Lunch? POWER WALK!! I was hoping no one would stop me in the middle of the hall because I was afraid their eyes might start scanning my outfit and think "Does she have good light at home?" Which now that I think about it, I was probably half awake this morning and it was unusually dark (and my restroom lights aren't the best). I bet the yellow tone my restroom lights project gave my outfit a nice, overall coat of orange -- HA! Fooled me.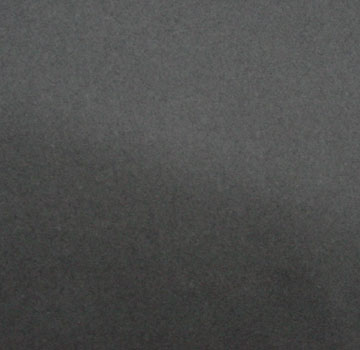 If you see a girl power walking by you with these colors, then
maybe
in theory it wouldn't look that bad. But when I looked at them on myself, I felt like mom let me "choose" my outfit today and I was 10 again. Guess that has to happen when you experiment :)

NOW! To the

give away

!!! I am now launching my first HAIR FLOWER ACCESSORIES STORE ---

Eideticandy

! Made by yours truly to be enjoyed by YOU! And of course, what's a launch without a freebie?! Luckily there are places that provide me with inspiration for color combinations when days like today happen.

I hope that I can provide you guys with a selection of different flowers at different prices so that everyone can enjoy them. However, I'd like to find out what people's favorites are so I can focus on those since these babies take LOTS of time to make! Give the people what they want, right?



HOW?

Check out my store -- come back and leave a comment stating your FAVORITE piece and porque (that means why).

One

comment per person, unless you blog about it -- you can comment twice with a link to your blog! Then I will draw a RANDOM number (corresponding with a comment) to win your choice of Ziya

or

Lemon Drops:
No entries after Tuesday (Oct. 20th) at midnight
I will announce the winner NEXT
Wednesday
, October 21st. And it will be all yours... gratis!
So... hurry up and go already! :)